"It's a very British word," Zara Martin says while ruminating on the term "cheeky." "I guess it's having to do with having a sense of humor — and not being afraid to be little outrageous," she explains. A model and international DJ, Martin — who had just returned from a weeklong tour that covered four countries when The Estée Edit caught up with her at her home in London — knows a thing or two about pushing the limits. "It's mental but I love it," she says of her non-stop schedule, which has taken her from New York and Paris to Dubai and Azerbaijan, where she regularly spins her signature mix of hip hop and dance tracks.
It's having to do with having a sense of humor — and not being afraid to be little outrageous.
Cheeky also happens to apply to Martin's own beauty regimen, which relies heavily on Estée Lauder's Pure Color Cheek Rush Blush. "If I had to pick one piece of makeup to have with me, this is the only thing I would pick," she says of the easy to use pump that she applies and blends upward with her fingers. "I wouldn't know what to do with a brush if you gave it to me," she jokes of her low-maintenance beauty approach that features little else, aside from the occasional black eye "flick" and some mascara.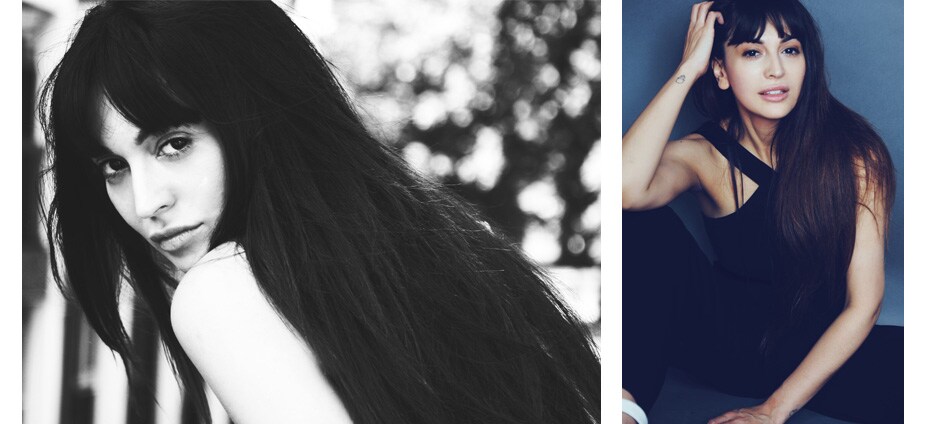 Having just finished up a jam-packed month for various fashion weeks, Martin is onto her next venture: product design. "They're being sold exclusively through Topshop.com during the holiday season," she boasts of her headphone collaboration with the headphone brand Skinnydip — a project for which she has culled inspiration from her own experience. "Obviously, I wear headphones quite a lot and girls don't want headphones that are going to rip their hair out — or be really heavy, or look like sound-proof, drill resistant headgear!" she insists.
Martin took all of this into account when creating her accessories, while also considering a few other important details: "They also come equipped with LED lights so they'll pulse along to music in the dark," she effuses! That they're the perfect way to enjoy her playlist below goes without saying.