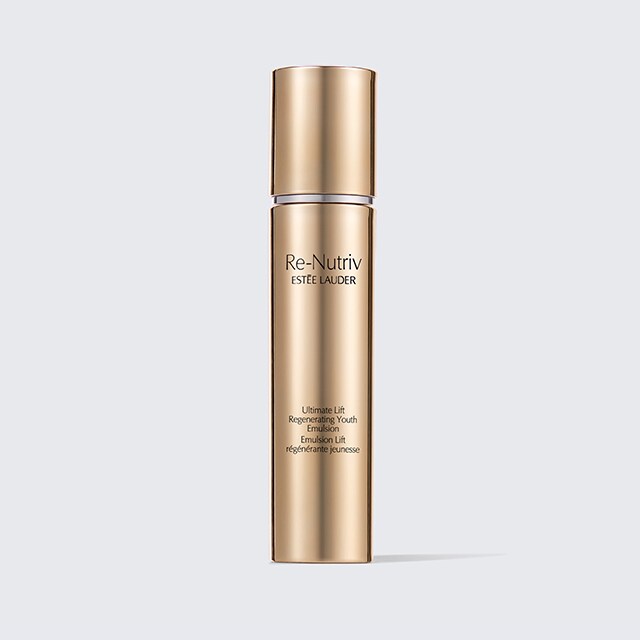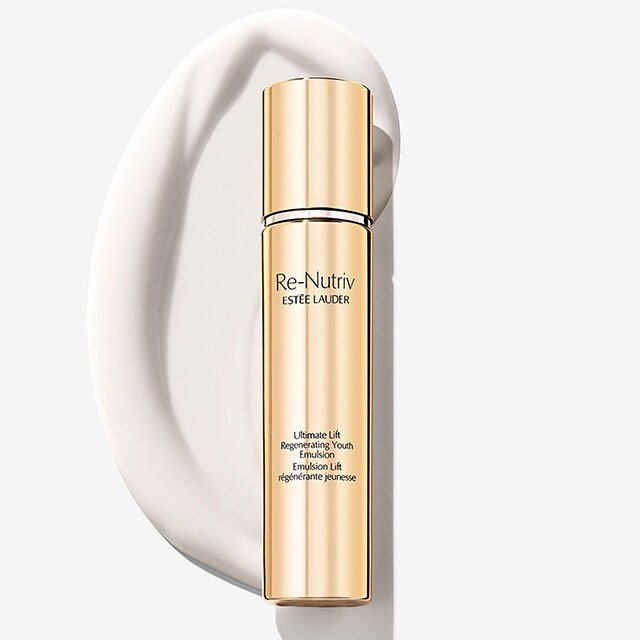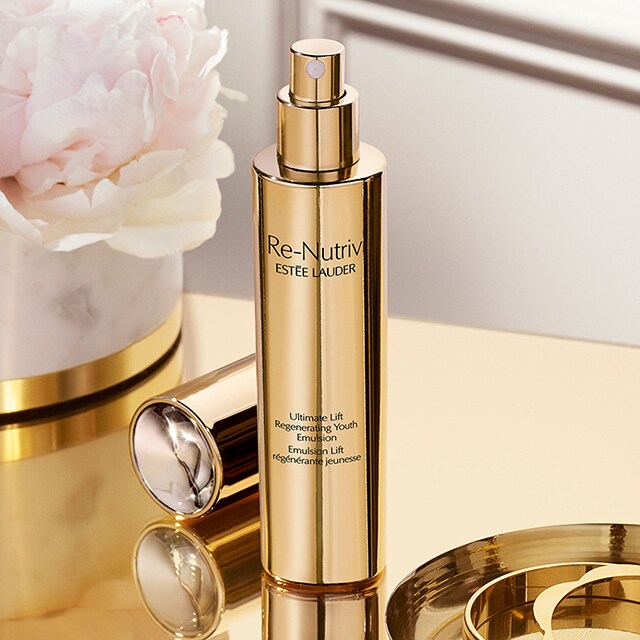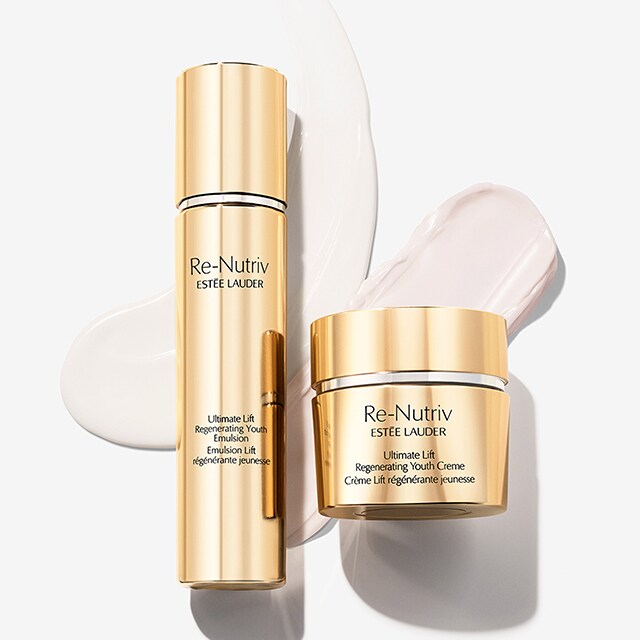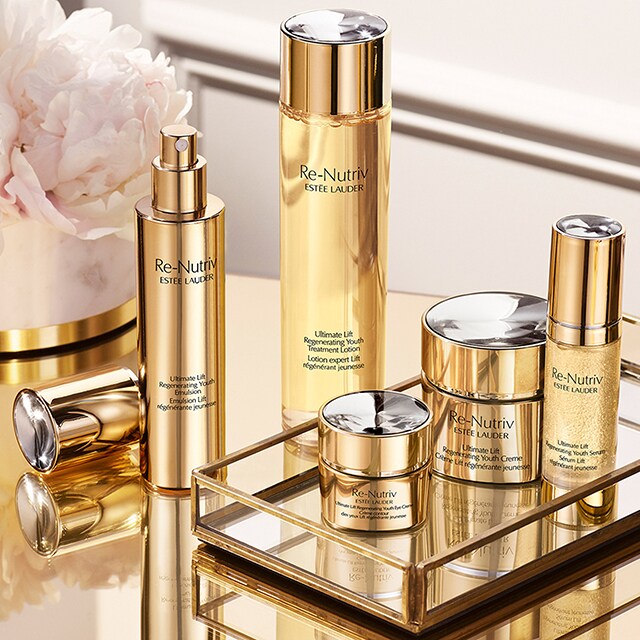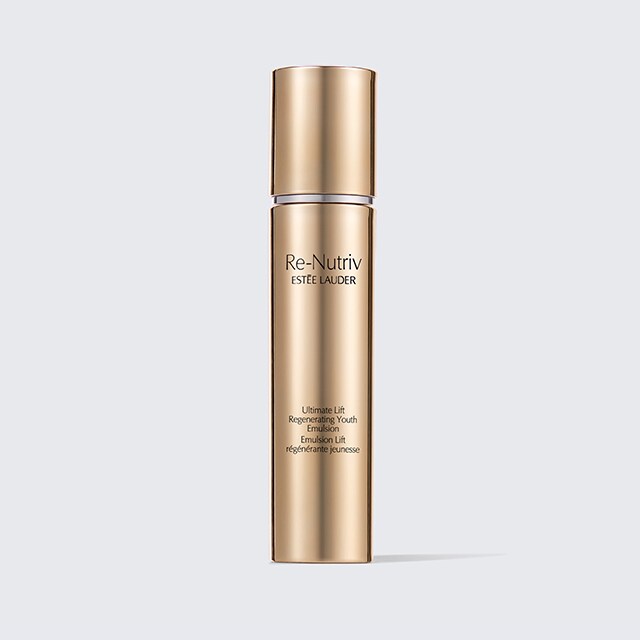 Re-Nutriv
Ultimate Lift Regenerating Youth Emulsion Moisturizer
Lightweight, deep-penetrating hydration for a radiant look.
Add to Bag
Product Details
The secret of infinite beauty.
Feel an instant, intense burst of hydration with this silky, lightweight milky lotion.
The innovative emulsion texture absorbs quickly and penetrates deeply to infuse skin with refreshing, plumping moisture. Strengthens skin's moisture barrier.
With Himalayan Gentian and Re-Nutriv's youth-sustaining technology, it creates exquisite results: skin looks more lifted and exceptionally luminous. Feels firmer. The radiant bloom of youth appears regenerated.
HIMALAYAN GENTIAN: A survivalist flower that thrives in the world's highest, harshest mountains.
Despite poor soil, UV exposure and winter deep-freeze, this flower regenerates every year. When the wild plants reach maturity, their stems turn magenta, signaling the hand-harvesting can begin. We extract and harness its precious energies for Re-Nutriv. The result is our exquisite Himalayan Gentian Extract, with a concentrated "survival molecule" and the power to boost a natural protein vital for skin's structure.
A potent force to help strengthen skin to resist future signs of aging, for a stunningly renewed look.
Re-Nutriv. Live a life of extraordinary beauty.