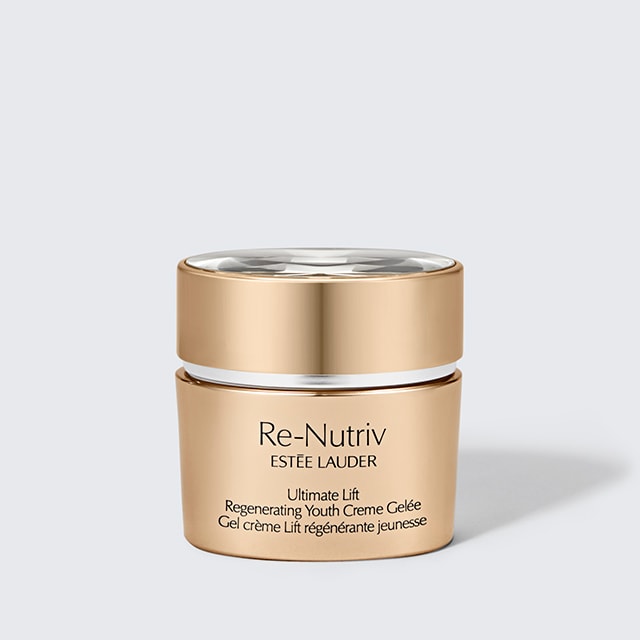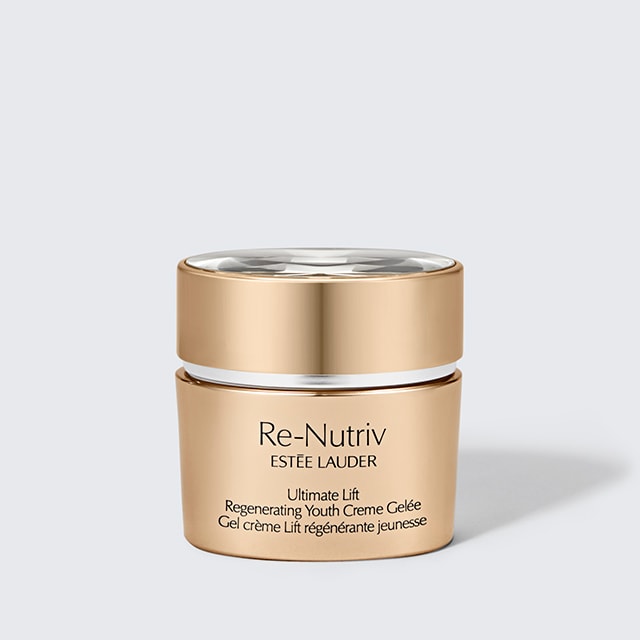 Re-Nutriv
Ultimate Lift Regenerating Youth Creme Gelée
Strengthens, reveals a more lifted, radiant look.
Add to Bag
Product Details
The secret of infinite beauty.
See your skin thrive with this ultra-light, cashmere-soft Creme Gelée. Infused with Himalayan Gentian, next-generation youth-sustaining technology and rejuvenating nourishment.
Skin looks remarkably more lifted, feels firmer-and is strengthened to help resist future signs of aging. A stunning radiance is revealed.
Endlessly regenerate the vital bloom of youth.
HIMALAYAN GENTIAN: A survivalist flower that thrives in the world's highest, harshest mountains.
Despite poor soil, UV exposure and winter deep-freeze, this flower regenerates every year. When the wild plants reach maturity, their stems turn magenta, signaling the hand-harvesting can begin. We extract and harness its precious energies for Re-Nutriv. The result is our exquisite Himalayan Gentian Extract, with a concentrated "survival molecule" and the power to boost a natural protein vital for skin's structure.
A potent force to help strengthen skin to resist future signs of aging, for a stunningly renewed look.
Re-Nutriv. Live a life of extraordinary beauty.